How did you guys like the
Fun
week? I still need 1 more guest poster guys! Please
email
me. :)
So here's my outfit from today, that i had my little sister take the pictures.
Moi
Braids again.. This is becoming a regular everyday thing.
//Headband-dollortree//sarong-world wide gifts//
No, Im not short, I'm just kneeling. Muahaha......!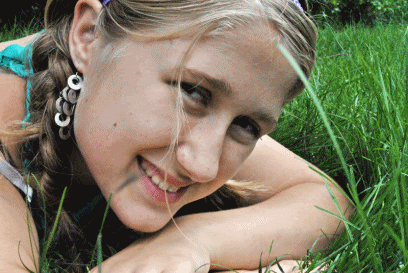 Here's my gif again!:) i finally learned how to do them a bit' ago, there very handy when you don't wanna make a huge looonnnnnnng post. :)
Lyd & moi, after the small photo shoot. ♥
A quote that made me laugh, about sisters.
"
If you don't understand how a woman could both love her sister dearly and want to wring her neck at the same time, then you were probably an only child." ~Linda Sunshine
Have a lovely day now!
xoxo
~Rachel